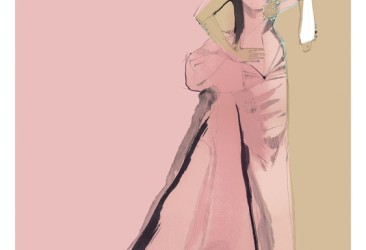 Wedding season is upon us and if you're planning to attend your friends' or relatives' special events this summer you may be thinking about gifts. Some couples have a specific list of items they want, which is usually pinned down to one-twos stores and/or a honeymoon fund, but if you're looking for an alternative to the ever-popular gifts of crockery, towels, bed linen and vouchers, here are some ideas:
Gift experiences are a great way to treat your loved ones to a special, fun-filled day together, which will create lasting memories. The market for this kind of gift has boomed in recent years and the range of options is increasing all the time. You can choose from driving, flying or diving adventures, to afternoon tea, photo shoots and wildlife experiences, so there's something to suit every couple. There is a huge range of prices and usually there is a lot of flexibility in terms of dates and locations.
Planning a wedding can be exhausting stuff, so what could be better than treating the bride and groom to a relaxing spa break? You can book directly with a hotel or go through an online site or agent to create your own package or simply give vouchers, so that the couple can choose their own treatments and dates. Popular spa treatments include facials, massages and manicures and many hotels also offer dining packages, as well as access to facilities including Jacuzzis and hot tubs, swimming pools, tennis courts and steam rooms.
Personalized presents show you care and they are a great way of ensuring that your gift is completely unique. There are so many different ideas to choose from, from personalized pillowcases and cushions to prints and pictures. This is a great gift if your friends have very specific interests, they have a favorite song or they enjoy doing things, such as cooking or travelling. Some ideas include personalized round-the-world prints detailing places they have visited, Mr and Mrs door mats, cushions and pillowcases and personalized cheeseboards, wine corks or aprons.
Many brides and grooms are desperate to overhaul and improve their appearance in time for their big day, so why not treat your special friends or loved ones to a smile makeover as an early wedding present? Smile makeovers at Sensu are made up of different dental treatments, which may include tooth whitening, cosmetic braces, cosmetic bonding and veneers, and the aim is to create a beautiful smile. Prices for cosmetic dentistry vary so there should be something to suit ever budget.
It's good to give presents that last and pieces of art represent a unique gift, which will last a lifetime. You don't have to spend thousands on an original, as you can simply buy a print or look for pieces by less well-known artists. A picture is a thoughtful gift and every time the couple looks at it, they will think of you.
Trees and plants are an interesting alternative to bouquets of flowers and the usual homeware gifts, as they grow over the course of time and will last for many years. This is a particularly good gift idea for green-fingered brides and grooms or couples who have recently bought a home together and are looking to revive and refresh the garden.
Buying wedding gifts can be tricky, especially if you are very close to the couple and you want to buy something, which is a little more heartfelt and special than the usual run of the mill wedding list items. Thinking outside the box, taking the couples interests into account and adding a personal touch are guaranteed to ensure you make positive strides to choosing a perfect present.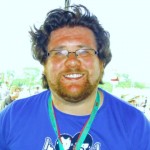 Guest Blogger:
Richard is a Manchester based writer soon to be married in September. He focuses on health and dental care and is currently he is working with the dental professionals at 
www.harleystreetorthodontics.co.uk
 to educate people on the benefits of a straighter smile and oral health. He can be reached at
 rjbuckley85@gmail.com.
Nowadays, most couples have a registry listing exactly what they want and need to help celebrate the joining of their two lives. However, sometimes registries are not completed, have very minimal items, or you've waited to the last minute and all the good gifts are gone. Have no fear; some of the best wedding gifts many married couples have received came from someone who didn't rely on the registry for an idea. Just because it isn't on the registry doesn't mean it won't be happily received. Below are a few creative ideas for some great wedding gift ideas.
Not From the Store
Some things can't be bought at the store, therefore they can't be put on a registry. Similarly, there are a few things a couple would never ask for directly but will always appreciate.
1. Money. While many people hate giving money because they consider it thoughtless or cheap, money is actually what most new couples need. Think about it, they just paid for a wedding, they are probably buying a house if they haven't done so already, all of these things cost big bucks. By giving them cash instead of another material object they may never use, you are giving them the best gift imaginable, some stress relief.
2. A Night Out. Typically, planning a wedding is pretty distracting. For the past few months, odds are good that most of the couple's outings revolved around wedding plans, whether they were scouting out a venue or tasting a variety of caterers. Now that the hectic planning is over, give the couple a change to reconnect by sending them on their first date as a married couple. If you know their favorite restaurant in the Santa Fe area, go there or search online for a gift card. Similar to money, it gives them a break from stress and prevents them from using a gift to do something less fun, like paying bills.
3. Honeymoon Accessories. For many couples, the best part of the wedding is the honeymoon after party. Who wouldn't love a week or two of complete fun and relaxation to really celebrate a new marriage? You can add to their fun by purchasing part of their honeymoon for them, whether it be a meal, a night or two of their hotel stay, or a fun excursion like swimming with dolphins. Check out a honeymoon registry for more ideas of what you can get the happy couple that they will enjoy while out of town.
Home Goods
OK, typically most of the best wedding gifts that fall into this category are found on the registry, but some couples may not know what they really need until they didn't receive it. A safe bet when purchasing home goods as a wedding gift is to cover at least one of the three most used rooms: the kitchen, the bathroom, and the bedroom.
1. Kitchen. Some women never step foot in the kitchen before they are married, so they have basically no clue as to what is the most useful cookware. For a new chef, a ceramic skillet is one of the best gifts you can give. It is durable and can be used for most foods, whether they are searing meat or sauteing vegetables.
2. Bathroom. If you know the couples' bathroom colors, get a bunch of complimentary towels. If you don't know their colors, find someone who does and get the information out of them. No one ever has enough towels, ever. If the couple hasn't been living together before the wedding, they will be now and will quickly realize they have half the towels that one would consider adequate. When you factor in the amount of new in-laws and far away friends they now have, the ratio of towels they have to towels the need is even further off.
3. Bedroom. Similarly to towels, you can never have enough sheets, especially if you are adding a guest room to your abode now that you're married. Some people never change the sheets when they live alone, so one pair of sheets is more than sufficient. However, when someone else enters that bed on a nightly basis, they may prefer a more habitually clean night sleep. With a marriage comes a new lifestyle, and changing the sheets more often is usually part of it.
Electronics
Most electronic stores don't offer a registry, so many couples never think to add any hi-tech devices to their wish list. However, an upgrade in the electronics department can be just as necessary as an upgrade in the home goods department for newly married couples.
1. Camera/Video Camera. There were about a million and one photos taken at the wedding, so the couple will never forget how their life together started, but if they don't have a nice digital camera or camcorder, they may not be able to capture the next adventures in their new lives. With a new camera, the couple will be able to capture memories of their honeymoon, their first move, the first pet, and many other new and exciting things. You can help be a part of those memories by being the person who allowed them to be captured.
2. Movies and Players. A perfect stay-at-home date night usually starts with a nice home-cooked meal and ends up in front of a TV, cuddled together under a blanket, watching a sweet romantic movie. If the couple doesn't have a wide collection of movies, or perhaps a way to watch the collection they do have, give them a collection of some of your favorites that you think they will enjoy. It's a simple gift, but it will provide them with hours of enjoyment and time together.
Our guest blogger is Savannah Marie
After many months of planning and anticipation, your wedding day is just around the corner. As the groom, you are the second most important person on this oh so special day. Here are a few tips to help you prepare for the most important day of your life.
Get Enough Rest
The night before your wedding it will be very tempting to stay up too late in preemptive celebration. Rehearsal dinners are notorious for keeping you out too late. Your bride will say she needs her beauty rest and so do you. If you cannot get to bed at a decent hour, try to sleep in and delegate your morning errands.
Give a Gift to your Bride
One of those morning activities should be the delivery of a gift to your bride. It is hard to go wrong with jewelry, especially something to coordinate with her wedding dress. For those on a budget, a beautiful arrangement of flowers is a great alternative.
Stay Hydrated
Make sure you drink plenty of water, and watch your alcohol intake. Hydration is more important on this day than any other. For every drink you enjoy, try to drink two glasses of water. This trick should keep you hydrated and looking and feeling your best.
Dress the Part
Make sure you give yourself plenty of time to get dressed, you will need more time than you think. Shaving is mandatory on your wedding day unless, of course, you have a beard. A barber in NYC suggests getting your beard cleaned up the morning of the wedding.
Send your Bride a Note
While your bride will love her gift or flowers earlier in the day, it is always a good idea to remind her how much you love her just before she makes the walk down the isle. When you get to the site of the wedding, have one of your groomsmen deliver the handwritten letter to her. Don't wait until the last minute to put your thoughts on paper, take a few moments in the morning to pen a meaningful letter.
Smile
When your wife begins her walk down the isle, all eyes will be on her. After a few seconds, many eyes will turn your way to capture your reaction to seeing your bride for the first time. Make sure you are smiling and hold that smile.
Once the ceremony is over, it is time to relax and enjoy every minute of your reception. Nerves are replaced by sheer happiness. Following these tips will ensure a stress-free day so you can enjoy the celebrations after the ceremony.


On your wedding day it is the one day you want to look perfect, since it will become a day to threshold the rest of you lives. Pictures will be an inevitable part of the celebration so take a few minutes to plan your personal grooming before your big day.
Consult and Prepare
Every bride wants to look her best on her wedding day. Because scheduling beauty services and buying the right products can take a long time, you should get started with planning your look a few months before your wedding. If you are getting married on short notice, head to a salon for a consultation. Your hair stylist may be able to schedule you in for the morning of your wedding or teach you how to do your own hair depending on your wedding location and budget.
Tanning Tips
Spray tanning is another thing that should be done for the first time at least two weeks before the big day. Brides who want to have a natural glow that looks beautiful with their white dress love the results they get from spray tanning, but getting your color right can be tough without a trial run. To avoid ruining your wedding day with a spray tan that looks unnatural, ask your salon technician to help you choose colors that best suit your complexion. Come in a couple of times to test different shades and find your perfect match.
Skin Care
Drink a lot of water, moisturize and exfoliate your skin on a regular basis to get youthful-looking, dewy skin by your wedding day. Since you might lose some sleep out of excitement or nervousness the night before your wedding, plan to do a relaxing eye mask in the morning before you put on your makeup.
Unique Fashion Ideas for Grooms and Their Entourage
While grooms do not have as many choices when it comes to their wedding ensemble as their brides, they can still show some creativity through interesting apparel choices. For before the wedding and after the reception, ordering matching clothes for the groomsmen is a fun way to bring the wedding party closer together. One-of-a-kind shirts can also be given to all of the groomsmen as special gifts. To find the best range of styles for any taste and wedding theme, grooms can head to Reem Clothing at www.reemclothing.com/blog/fashion-news/printed-tshirts-uk-how-do-they-print-a-tshirt-118.html.
Tie in Color
Grooms who want to spice up their special days with a one-of-a-kind suit can try to wear an unorthodox color or cut. Tailored taupe suits are in style and perfect fall and winter weddings. Vests paired with bright dress shirts and unusual ties are perfect for spring and early summer weddings. Grooms who want to keep their wedding attire traditional can make it stand out with a touch of color in the form of corsages, bow ties, and fabric patterns.
On your wedding, there is so much you have to worry about. Don't forget to spend some time on your appearance. For pictures and posterity, make sure you get everything you need to look great. Use your creativity to tie in color. Don't forget to have fun! This is your big day so enjoy it and don't stress the little things.
Weddings are tough. If you're like most adults, you find yourself spending much of your discretionary income and vacation time on them. There's a lot to think about, especially if travel is involved. But one thing is non-negotiable, and that is a gift, particularly if you're planning to attend. But what if you want to give a truly special gift instead of buying off the registry? Try one of these unique gift ideas.
1. Etched glass
Wine glasses, serving dishes, or fruit bowls with the couple's initials etched into it is a great way to personalize a somewhat generic gift. Etching creams are available at craft and hobby stores so you can make the gift yourself. However, if you're giving expensive Daum crystal or Waterford crystal, it's best to leave the etching to the pros.
2. Experience gifts
How often will the couple really use the melon baller or chef's toque they registered for? An experience they can share, such as a hang-gliding excursion or wine-tasting trip, is a memory-maker that they can enjoy together.
3. Fancy spices
Your favorite couple may have all the cookware and serving dishes they'll need, but you can add a little flavor to their meals by giving them a set of exotic spices like saffron, coriander, and Himalayan pink sea salt. These are flavors they will love but may not think to get for themselves.
4. Disaster preparedness kit
It's never fun to think about a tornado, earthquake, or other disaster on the couple's happy day, but this practical gift can help keep them safe in an emergency. You can buy an emergency kit or put one together yourself depending on the most likely scenario for the couple's geographic area. They won't think to register for this, but they will thank you for it.
5. A handmade gift
What are you good at? A couple you're close to might appreciate a handmade gift from the heart, whether it's gourmet chocolates, a hand-stitched quilt, or a case of your best hand-crafted beer. If you're handy, you might build a piece of furniture that fits their style, or if you're a baker, you could offer to create their wedding masterpiece.
Wedding gift decisions can be stressful, but they're also a great way to show how much you care. By offering a unique gift, the special couple will know how much you love them and will be thrilled with how much thought you put into their gift.
Your wedding day is one of the most exciting moments of your life. When you dream about standing in front of your spouse and exchanging vows, you probably don't stop and think about a gift for your spouse to be. Purchasing something for your new spouse lets that person know that you look forward to your future together, and you can use any of the following gift ideas for your spouse.
Decorations for the Holidays
Even if you lived together before the ceremony, you might still lack some holiday decorations. Treat your future spouse to holiday decorations that you can use together. You might fill a box with an inflatable snowman for the front lawn, Christmas lights for your bushes or porch and an ornament with your names on the front. You can even find fun decorations that you can use for Halloween, Fourth of July or other holidays.
A Guys Night Out
When a man announces his engagement, his friends immediately tease him. Show him that you're a cool chick by giving him some freedom after your wedding day. Make a gift certificate on your home computer that entitles him to one night out with the guys. You can even create multiple coupons that give him a quiet night at home without you or free cooking for his guys night.
Home Security System
A great idea for a wedding gift is a home security system.. A security system will keep your home safe and protected even when you aren't there, and you can even arrange for the installation of your security system before you leave on your honeymoon according to a Henderson home security company . With the new security system, you'll both feel safe while on vacation. Your loved one will see the practicality and thoughtfulness behind the gift and will be glad.
Digital Goodies
Treat your spouse to be to digital goodies that you can both use on your honeymoon. A digital camera lets you capture the amazing sites that you see, while a digital camcorder will help you make videos that you can share with loved ones back home. You might even opt for a new smartphone for your future spouse. A smartphone helps him stay connected, but he can also use the phone to check email, play games and surf the web. If you already have these items, consider purchasing a tablet, laptop or other computer.
With everything you experience on your wedding day, you don't want to worry about what gift to give your spouse. Digital devices, a home security system, holiday decorations and a night with friends are all fun gifts that you can use.
If you have a wedding to attend and you are racking your brain to figure out a perfect gift that will be appreciated and helpful to the new couple, consider these options for great wedding gift ideas. When you give one of these wedding gifts, your gift will be remembered and used for years to come.
Items to Decorate Their New Home
When a new couple is starting out in life, they often have the essential home furnishings but are lacking on the items that make a home beautiful. Consider purchasing beautiful items for the couple's new home, such as window treatments. Window treatments can make a home seem cozier and finished, not to mention keeping the sun and heat out of rooms in the middle of hot days. Sunburst Shutters window treatments offer many varieties of window treatments that would be perfect for any home.
Tools
Even if a newly married couple is living in an apartment, tools are still a great choice for a helpful wedding gift. Outfitting a couple with a basic tool kit containing a hammer, screwdrivers, and other essentials will allow them to make small repairs with the correct tools. Long after the other wedding gifts are used, the tools will be brought out and used regularly.
Membership to Local Community Center
When they are first married, couples may struggle financially and need to cut costs. A gift of a membership to a local community center will be a welcome gift for anyone. This will allow the couple to do recreational activities together, such as swimming and working out. Some community centers also have activities planned as well, so newly married couples can enjoy activities without spending a great deal of money.
Cookware
Another helpful wedding gift is a set of quality cookware. If a couple is just starting out in life, or even if they are combining established households, cookware is a welcome addition to any kitchen. Surprise the happy couple with basics such as pots, fry pans, and bake ware and they will be able to cook delicious meals for years with your gift.
Cash
When you cannot think of any other gift for the couple that has everything, consider giving a cash gift. The recipients can use this in any way they please, from paying off wedding bills, supplementing a vacation fund, or even just grocery money. While it is not a very personal gift, cash is always appreciated and helpful.
Guest Poster Annette Hazard is a freelance writer that usually writes about home and family