Welcome to Music Box Invites!
Custom Musical Invitations for ALL Occasions
You want your wedding or event to be a memorable experience, and Music Box InvitesTM can help you set the tone with unique custom musical invitations that express your own personal vision and style.
Musical Accompaniment
Imagine receiving a beautifully adorned box in the mail and when you open it, music plays as you lift out the most exquisite invitation you have ever received – a visual and musical work of art that your guests will talk about for years to come!
Couture Quality
Each invitation is custom designed for you. With personalized music or sound, sumptuous papers, custom jeweled products featuring fine details and superior workmanship, the end result is always a one-of-a-kind creation that is truly a work of art
Couture Invites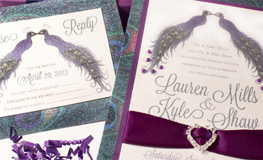 Invitations with top of the line paper, typography & graphic design and embellishments.
Learn More

»
Portfolio Gallery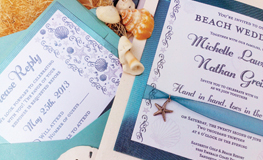 View our invitation portfolio with examples of couture designs in themes that can be personalized to each individual's style.
Learn More

»
Music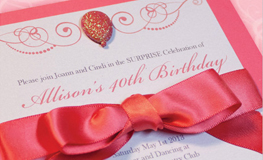 Music Box Invites offers a variety of music for you to choose from for your invitations. One of a kind invitations become exceptional when the box opens and music is played.
Learn More

»
© Copyright Music Box Invites - Patent Pending