Wedding season is upon us and if you're planning to attend your friends' or relatives' special events this summer you may be thinking about gifts. Some couples have a specific list of items they want, which is usually pinned down to one-twos stores and/or a honeymoon fund, but if you're looking for an alternative to the ever-popular gifts of crockery, towels, bed linen and vouchers, here are some ideas:
Gift experiences are a great way to treat your loved ones to a special, fun-filled day together, which will create lasting memories. The market for this kind of gift has boomed in recent years and the range of options is increasing all the time. You can choose from driving, flying or diving adventures, to afternoon tea, photo shoots and wildlife experiences, so there's something to suit every couple. There is a huge range of prices and usually there is a lot of flexibility in terms of dates and locations.
Planning a wedding can be exhausting stuff, so what could be better than treating the bride and groom to a relaxing spa break? You can book directly with a hotel or go through an online site or agent to create your own package or simply give vouchers, so that the couple can choose their own treatments and dates. Popular spa treatments include facials, massages and manicures and many hotels also offer dining packages, as well as access to facilities including Jacuzzis and hot tubs, swimming pools, tennis courts and steam rooms.
Personalized presents show you care and they are a great way of ensuring that your gift is completely unique. There are so many different ideas to choose from, from personalized pillowcases and cushions to prints and pictures. This is a great gift if your friends have very specific interests, they have a favorite song or they enjoy doing things, such as cooking or travelling. Some ideas include personalized round-the-world prints detailing places they have visited, Mr and Mrs door mats, cushions and pillowcases and personalized cheeseboards, wine corks or aprons.
Many brides and grooms are desperate to overhaul and improve their appearance in time for their big day, so why not treat your special friends or loved ones to a smile makeover as an early wedding present? Smile makeovers at Sensu are made up of different dental treatments, which may include tooth whitening, cosmetic braces, cosmetic bonding and veneers, and the aim is to create a beautiful smile. Prices for cosmetic dentistry vary so there should be something to suit ever budget.
It's good to give presents that last and pieces of art represent a unique gift, which will last a lifetime. You don't have to spend thousands on an original, as you can simply buy a print or look for pieces by less well-known artists. A picture is a thoughtful gift and every time the couple looks at it, they will think of you.
Trees and plants are an interesting alternative to bouquets of flowers and the usual homeware gifts, as they grow over the course of time and will last for many years. This is a particularly good gift idea for green-fingered brides and grooms or couples who have recently bought a home together and are looking to revive and refresh the garden.
Buying wedding gifts can be tricky, especially if you are very close to the couple and you want to buy something, which is a little more heartfelt and special than the usual run of the mill wedding list items. Thinking outside the box, taking the couples interests into account and adding a personal touch are guaranteed to ensure you make positive strides to choosing a perfect present.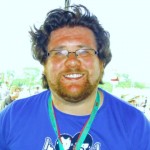 Guest Blogger:
Richard is a Manchester based writer soon to be married in September. He focuses on health and dental care and is currently he is working with the dental professionals at 
www.harleystreetorthodontics.co.uk
 to educate people on the benefits of a straighter smile and oral health. He can be reached at
 rjbuckley85@gmail.com.