The last few wedding years have been wrapped in burlap, covered in lace, accentuated with pearls and given an extra shine with mercury vases and rustic, shabby chic elegance. All very unique wedding themes, but where do we go from here?
Are you going to be the couple that has a Star Wars themed wedding? Here comes the bride with a long velvet cape down the aisle, dramatic theme music playing in the background and light sabers as favors?
Or will you be Alice in Wonderland? Adding a whimsical touch? Showing off some gothic details and making your guests go.. "ohh, wow.."
What if your groom just can't forget his childhood memories as a Superhero? Colored silk capes and face masks added to the dance floor or photo booth, and a grand Superhero-monogram in the center of the dance floor with flashy lightning strikes provided by the DJ while the crowd dances to upbeat music? And maybe, just maybe there will be a mystery to solve during the Trivia game at dinner or performance during the cocktail hour. And let your guests know in advance the super hero theme by having custom made invites that play a superhero song when the box is opened! Music Box Invites can match ANY wedding theme and get your guests so excited to be invited.
Robin Hood might add some charm to a romantic wedding and Harry Potter will make your event truly magical but the Lord of the Rings theme will make your wedding very dramatic. Best venue choice here would be a castle in the woods, a very long aisle covered in tulle and rings, tuxedos and cylinders for the men and big dresses for the women. The meal will definitely need to be a feast and maybe you will let your guests eat with their fingers?
The good old "James Bond-Style" with all its elegance, glamour and attitude can just be the right pick for you. It's classy, it's sharp, it has everything an evening wedding should have, not too over the top with decorations but cocktails, a plated dinner, a band, a performance and some dance highlights complete this wedding.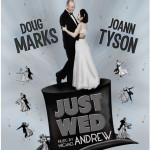 And then there is the Old Hollywood Themed Wedding. This one is still a very popular choice. You can go all out and add spectacular entertainment and keep the attire to impress. Women with fitted cocktail gowns and gloves, men in tuxedos and slick hair… Martini cocktails at the bar, photo booth opportunities with Marilyn Monroe and Dean Martin, guest appearance by Frank Sinatra and classical dance music during the plated dinner. Glitz and glamour can be incorporated with the right choice of linens, chargers and chair covers, tall flower centerpieces and butlers serving appetizers and champagne.
What will 2014 bring us? Send us your ideas and we will select the Top 10 of your choices. Please contact sandy@strings-champagne.com to offer your selections.
Article provided by Strings & Champagne Events, www.strings-champange.com
Sandy Stringer
sandy@strings-champagne.com
http://www.strings-champagne.com