Choosing the Right Season for your wedding
     Weddings are, by nature, highly personal events. As such, you want every aspect of your special day to reflect your tastes and personalities. Determining the right season for your wedding is a huge first step that can help focus the rest of your planning, from menus to color schemes, music and invitations.
      Not sure which time of year will suit you best? Considering the pros and cons of each season can help aid your decision.
Pros: Your wedding is a new beginning, and springtime is a perfect metaphorical backdrop for this life changing step. New leaves are unfurling and flowers are budding. Temperatures frequently hover in that perfect space between pleasantly warm and refreshingly cool. The abundance of fresh fruits and vegetables works well for those desiring a fresh, seasonal menu. Spring lends itself to a lighter color palette like pastels and pairs well with soft floral designs and tunes for decorations and invitations.
Cons: With all those fresh blooms comes the biggest downside to spring weddings: allergy season. Spring is also graduation season, which may cause a scheduling conflict for a number of guests. Additionally, the closer you get to summer, the greater your chances are of running into competition for vendors or locations as you approach peak wedding season.
Pros: Summer is popular wedding season for many reasons: long days with plenty of sunlight, beautiful scenery for photos, abundant flowers, and minimal conflicts with school or other holidays. It's the perfect time for outdoor ceremonies and receptions. It's also the perfect season for those desiring a destination wedding, as guests might be more willing or able to combine attending your wedding with summer vacation plans. As for color palette and decorative choices, summer is the time to go big or go home. Go wild with vibrant bridesmaids' dresses and/or colorful blooms. Get playful with your invitations and don't be afraid to try something unique, colorful, or quirky.
Cons: The days may be long but they are also hot hot hot. Summer heat and humidity can cause flowers to wilt, make up to run, frosting to melt, and guests to sweat like crazy. Bugs are also out in full force, which can make for a miserable reception if you don't take preventative measures. And, as the peak of wedding season, summer results in higher competition for venues, vendors, and other must haves.
Pros: One word: foliage. Autumn weddings can take advantage of the beautiful back drop of the changing leaves. As with spring, temperatures are cooler but outdoor weddings are still possible, especially early in the season. Fall weddings pair well with down-to-earth décor and earthy or autumnal color palettes. You can even incorporate a bit of nature into invitations by using pressed leaves, or in your decorations by using rustic centerpieces that utilize more branches or leaves than out of season blooms.
Cons: School is back in session which means parents with school aged children, college and grad students may have a more difficult time taking off for your wedding. While the weather can be cool but temperate, you run the risk of having an early cold snap ruin your plans for outdoor festivities.
Pros: Winter always provides a unique and memorable backdrop, either with stark scenery or snowy landscapes. It's the perfect season for those desiring more traditional, elegant colors and themes: classic combinations like red, white and black work especially well with a wintery theme. Although holidays can be a con (see below), they can also be a plus for those who wish to embrace the holiday season. Book a reception venue with roaring fireplaces, serve cocoa and give away chestnuts and candy canes. Send out elegantly scripted invitations that play an instrumental version of your favorite carol to get your guests into the seasonal mindset.
Cons: Winter is filled with scheduling conflicts and unpredictable weather. Either your run into scheduling conflicts with major holidays, or your run the risk of having your plans halted or delayed due to snow and ice. While winter landscapes are beautiful, your bridal party might not be willing to freeze in order to get outdoor photos, limiting you to indoor shots. Outdoor receptions are generally out of the question, which means more logistical problems (like preventing the flower girl from running riot through a nice hotel or keeping the cigarette smoke from smoking guests from interfering with the health or wedding experience of the non-smokers).
While it is important to keep the cons in mind, it is most important to pick a season whose pro column matches your needs. Pick the season you love and then do your best to plan for any conflicts or problems. At the end of the day, you'll be married to the love of your life; isn't that the most important part?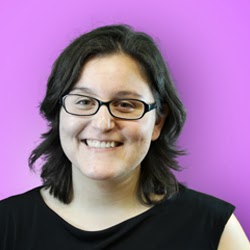 Adrienne Erin is a freelance writer and designer who loves social media, music, and the French language. To see more of her work, follow her on Twitter at @adrienneerin or visit her blog, Design Roast.