A bachelorette party and reception are common accompaniments of any wedding. Whether you are the bride, a bridesmaid, or even a close friend or family member of the bride, you may want to consider offering to throw either the bachelorette party, or reception. Of course, if you do, you should also realize that you are taking on a large responsibility not only in terms of financing the event, but in planning it down to the last detail. Here are some fun ideas to keep in mind that are sure to make the process of planning such an event easier for you.
Set a Budget
Whether you are taking on the cost of the event on your own, or will be receiving some assistance from the bride's family or other friends, the fact remains that you will want to set a strict budget ahead of time to ensure that you do not spend beyond your means. After all, these parties and receptions can be very affordable if you look in the right places. Decide now what you are willing to spend so that down the road you don't find yourself overwhelmed with accessories you thought wouldn't add up.
Decide on a Guest List

If the bride herself is not planning these events, it is a good idea to consult with her during this time to ensure that the right people are invited to the reception or bachelorette party. After all, the last thing that you want is to accidentally invite somebody who should not have been, or to leave somebody important out! Plan together to decide how many would be the max amount, or if an open house event might be better for including lots of friends.
Choose a Location
The best way to start planning a party or reception is to decide on the location. Once you know an approximate number of guests that will be attending, you can get a better idea as to how large of a venue you may need. Furthermore, consider what kinds of features you want in the location. Are you looking for somewhere with a bar and food service? Would you prefer somewhere quaint? These are all questions to ask along the way when deciding a theme.
Send Cool Invitations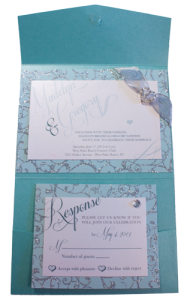 All elements of the wedding are memorable and something for the guests to get excited about. Whether you use online inviting such as Punchbowl or Evite or you go all out and have custom made invitations try to do something that matches or complements the bride's wedding theme or her favorite things. For example, does she love "Breakfast at Tiffany's"? Consider sending out invites and using phrases from the movie.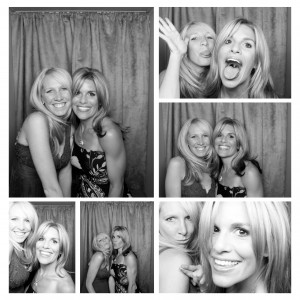 Decide on Entertainment
Regardless of whether you are throwing a bachelorette party or reception, the fact remains that the people in attendance will expect to be entertained the entire time. Consider a photo booth rental so that people can capture their memories from the special night, or even book a live band to play. This way, everybody will be sure to have a great time at the party or reception.
The key in planning one of these parties, is to make sure it is something people can come to celebrate the new life of the couple. It should be a place to make memories and share in their commitment.
Guest poster is Brooke Chaplan at Fotoboyz Photobooth.