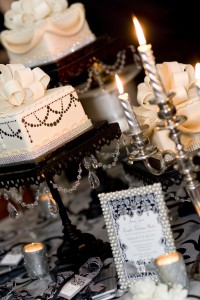 A lot of people think that organizing wedding is one of the most tedious and daunting tasks of all times. The truth is that the most difficult part of organizing a wedding is to look for a venue. Since wedding season is always on, the venue availability can become a major issue for many would-be couples.
Apart from beaches and banquets, motels are becoming increasingly popular wedding venues among modern couples who don't need to blow a significant amount of money so every detail could be "just perfect".
Motels are affordable and provide best bang for the buck when it comes to organizing an event, especially considering that some motels (like the one in Toowoomba) boast an award winning wedding venue. You can expect professionally managed staff and guidance if you are planning to organize your marriage in a motel. However, since motels are in high demand, make sure you get the booking done at least 3-6 months in advance.
Let's go over top five things that you must know when planning a motel wedding:
1. Read The Contract Carefully
Make sure you go through all the terms and conditions the motel would give you for your wedding before taking any decisions. There can be a very high possibility that you might end up paying thousands of dollars if you don't take a note of all the charges and fees being applied for the services provided. Ask as many questions as you like to make sure the marriage doesn't end up being a burden on your bank account before it even starts.
Some motels demand a 50% deposit at the time of booking, while some may ask for the same 10 days prior to the wedding. Every motel will have different payment schedules. Look for a place where the payment schedules matches your convenience. Make sure you're able to make the payments on time as well, otherwise your advanced booking payment will be forfeited.
2. Ask For Special Rates For Guests
Here you'll need to have negotiate with the Sales and Marketing team. Ask them for a special rate they're willing to provide for your guests at the motel. You can also ask for discounted rate for the wedding party. Try to do this at least 6 months prior to your wedding date to get good deals, because once the weeding season starts you may not get any opportunity to negotiate with them due to high demand and low availability.
You should base your negotiation tactics on the fact that you will likely fill the whole venue.
Also, please try and make it as easy for your guest as possible. Send them a wedding invitation with the map of the area of the wedding, and don't be surprised if not all of your friends or family can make it, especially if your wedding is far from the hometown. And if you wish, you can cut the list of guests down yourself for a more intimate wedding.
3. Know Their Arrangements
Most motels have connections with almost every service provider you will need for the most beautiful day of your life. Ask your motel staff if they're willing to provide additional services such as florist, bands, DJs and so on, so you don't have to spend too much time making preparations. They can handle everything on your behalf. Also, don't forget to ask them about post-reception events as well.
4. Is There Another Event On The Same Day?
Ask them if there's any other event taking place on your marriage date. How do they plan to accommodate two events? Make sure the motel has all the necessary resources and enough space to accommodate two big events on one day. Plan out the timings well to prevent service clashes and delays.
5. Make Sure You Know The Local Laws
Marriage laws differ not just from country to country, but from state to state as well. Make sure you know the laws of the place you aim to get married at. For example, it would be easy to get married in Las Vegas where they allow drunk couples that just met to change their lives in an instant, but it is much harder in most other places. For example in the UK you would have to wait 7 days to meet the "residency requirements" before you can get married, and also wait 15 days.
Keep these tips in mind when planning a motel wedding to make sure you do not have to face any kind of hassles and complications on your big day. Your guests should be treated well throughout the wedding, so your big day is always remembered as a memory to cherish.
Mark is a father, a husband and a blogger. He enjoys spending time with his family, diving, traveling and chess. Find him on his Twitter – @TomMark84.