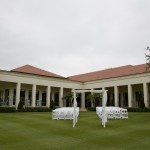 On what's likely to be the biggest day of your life, it's natural to want things to be absolutely perfect on your wedding day. Months of preparation go into planning the guest list, designing the wedding invitations and finding that perfect dress; but the most expensive wedding decision comes in picking the right wedding venue. On average the cost of hiring a wedding venue will take up to 50% of your overall wedding budget, so committing to the purchase is not something that should be taken lightly.
The type of wedding you are going to have will be a huge factor in picking the perfect location; are you having a church service, an outdoor blessing, a civil ceremony? You may be able to choose a wedding venue which will allow for both the ceremony itself and the reception after, but if not, alongside picking the right venue comes the decisions regarding transporting your guests.
Consider how your guests will reach the wedding venue. Do you need to allow room in the budget for transportation? Is there adequate parking on site or nearby? If you pick a countryside retreat, make sure that all your guests know exactly how to reach your venue – you don't want them getting lost! You also need to what will happen at the end of the evening. A beautiful country house out in the sticks may be beautiful, but where are your guests going to stay after? If they live far away they probably won't want to drive home, so check there is adequate accommodation nearby. Think carefully about the head count for your wedding too, as a venue needs to allow for your full guest list comfortably.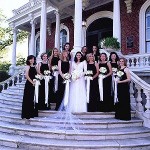 As you ponder the size of a venue, think also about the potential layout for your day and evening. Is there room for a dance floor and band or DJ? Is there room for enough tables and chairs? Will everyone be able to see the head table?
Have you always dreamed of an outdoor wedding? In some countries such as the UK it's not an easy option, as you cannot legally get married other than in a licensed wedding venue. Speak with an adviser at your registry office however, as you may be able to get legally married there in advance and enjoy a religious blessing in the great outdoors on a separate date. If you do opt for an outdoor blessing, keep in mind that you may have unplanned spectators (in the form of the general public).
How about the overall aesthetics of your ideal wedding venue? As you browse potential properties, pay attention to the décor and furnishings – do they fit with your wedding theme and colors? Look out for any picturesque features that may enhance your wedding photos – such as chandeliers, period furniture, beautiful architecture or outdoor water features.
Also discuss your exact requirements with a wedding venue before booking. Let them know your budget and what your ideal specifications would be in terms of catering, bar and décor. Many venues can provide an all-inclusive package. If planning a wedding seems like a daunting help, get some help. You can hire professional venue finders to act on your behalf to find you a suitable venue and a lot these people have contacts within the industry, meaning they can get you a venue at a competitive rate.
The venue sets the tone of the wedding – outdoor can be more casual, more green, less clothing while indoors at a Country Club or resort can be very upscale, black tie events. If you have a vision in mind, make sure the venue you choose matches that. And once you do decide on the venue and date, don't forget to get your Save the  Dates out as soon as possible – Save the Date cards should go out no less than 5 months before and longer if a destination wedding. Work with a custom wedding invitation company to make sure that your venue and your theme match the invites going to the guests so they can plan accordingly!
Guest Blogger
This article was brought to you by Siobhan McBride who writes on a range of topics offering advice and information on event management