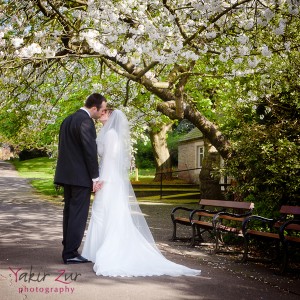 Your wedding album is a photographic record of perhaps the most special day of your lives. It's certainly something that you'll want to cherish forever, but more than that it becomes an important part of your family history which can be passed down to your children and their children. Memories can fade over time, but photographs endure; that's why choosing the right wedding photographer is a decision you have to get right. So what is the best way to make your choice?
Well, as with any big decision or purchase, you need to do your research thoroughly and shop around for the best deal. But of course when it comes to your wedding photographer, it's not all about getting the best price. The best deal will not only come at a price you can afford, but it will deliver the style and quality of photography that you're looking for too. Wedding fairs are a great way to look for a wedding photographer as you'll be able to look at several at the same time and view their portfolios to see if they're to your taste. If you can't make it to a wedding fair, you could search online or go by personal recommendation, but no matter how you find them, make sure you ask your wedding photographer to show you several complete albums so you can verify that their standard is consistently high. Choosing a photographer whose style is fairly traditional is best as gimmicky shots will quickly date, so keep it classic and timeless.
It's vital to book your wedding photographer well in advance. The best photographers are constantly in demand and could be fully booked for a year or more. Arranging your photographer early also gives you a chance to get to know each other and plan your shots to that everything goes smoothly on the day.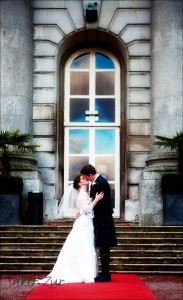 Once you've found a wedding photographer it's essential to nail down the budget. Now as we've already said, you're not looking for the cheapest package as quality is paramount. However, you do need to understand exactly what you will get for the agreed price and what will cost extra, so you need to check up on certain key information:
How many images or how much of the photographer's time do you get?
Will the photographer retain copyright on the images? If so, you'll have to order any reprints through them so how much will they cost?
How will the images be supplied? Many couples like to have a copy of their pictures on disk or on a website for easy sharing with guests. Are there additional charges?
Do they have professional indemnity insurance in the event that anything goes wrong?
Above all when selecting your wedding photographer you need to feel comfortable with them and know that they understand exactly what you want from your photographs so that when the big day arrives you can be confident that they're going to deliver an album you and future generations can treasure.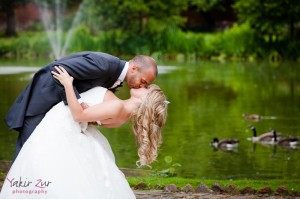 Our guest blogger today is from the UK:
Cheryl Luzet (cheryl.luzet@wagada.co.uk) 0 www.yzphotography.co.uk/weddings 
Yakir Zur is a wedding photographer in Hertfordshire who captures your special day for you to treasure forever.
[