If you have recently decided to marry that special someone in your life, there are many important things to consider. You want the wedding to be very special and memorable, an event that will last a lifetime. Although choosing the appropriate place to have the wedding is very important, along with everything else that goes with planning for a wedding, one of the most important things to consider is choosing the best wedding date. Let's take a look at a few considerations that every bride and groom should consider when choosing the best date for their wedding.
Time enough to plan
Do you realize how long each wedding item can take? Most bridal gowns can take up to 5 months to come and then you have the fittings and alterations. Custom wedding invitations can take up to 6 months to make. Don't choose a date until you review a wedding timeline. You can find free timelines on all of the wedding sites and most of them suggest a minimum of one year for planning! So look that list of items to do over before choosing a date or schedule an appointment with a wedding planner first.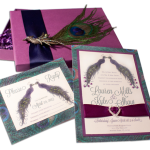 Choosing The Best Month
The month that you decide to get married in can be determined by considering a number of different factors. For instance, if you live in an area that is traditionally cold during the winter, you will probably want to choose a warmer months to get married. Spring is traditionally the best time to get married because the longer days, and warmer temperatures, will make it perfect, especially for an outdoor wedding. It's also a good idea in case people have to travel long distances for this special event. If they get stuck in a snow storm, or their flights get delayed, it can ruin your wedding very easily.
Getting Your Favorite Reception Site
If you are having your wedding in a church, climate and weather will probably not be a problem. However, booking your preferred reception site might be a bit of a problem. Some popular reception sites are booked most of the year, requiring you to be flexible. Therefore, the date of your wedding might be dependent upon the availability of the reception site, especially if this is an important part of your wedding. And remember that if you choose an "off day" like a Friday evening or Sunday, you might be able to get the venue you want at a lower price.
Travel Plans Of Friends And Family
You also want to consider any travel plans that your family members, or close friends, might have throughout the year. Make sure to check with everyone that you want to invite to the wedding and make sure that most of them can arrive. The last thing you want to do is schedule your wedding during a time when these important people will not be around. By planning your wedding with other people in mind, it can ensure that loved ones and best friends will be able to attend.
Sentimental Reasons
Finally, you might want to consider planning your wedding on a date that has sentimental value. You might want to get married on your grandmother's birthday in honor of her passing. Perhaps you would like to say your wedding vows on the same day that you originally met your spouse to be. If you have a particular date in mind that is very important, you will want to find out if it is possible to have a wedding on that date before planning anything else.
Planning a wedding is something that can be a fun filled time for both the bride and groom. By considering the time of year, availability of facilities, availability of friends and family, and choosing a day that will be meaningful for both of you, you can eventually choose the perfect day to be married to that special someone, hopefully, for the rest of your lives.
Guest Author : Aria Meyer is a freelance write and an active blogger. She writes mainly about fashion and technology, but she also writes about other topics too. She is currently working with several ecommerce websites to help them with content. Aria got her Bachelor Degree from Cal State Long Beach and currently living in Walnut, CA. Right now, she is working closely with Wallao to help them grow the marketing department.