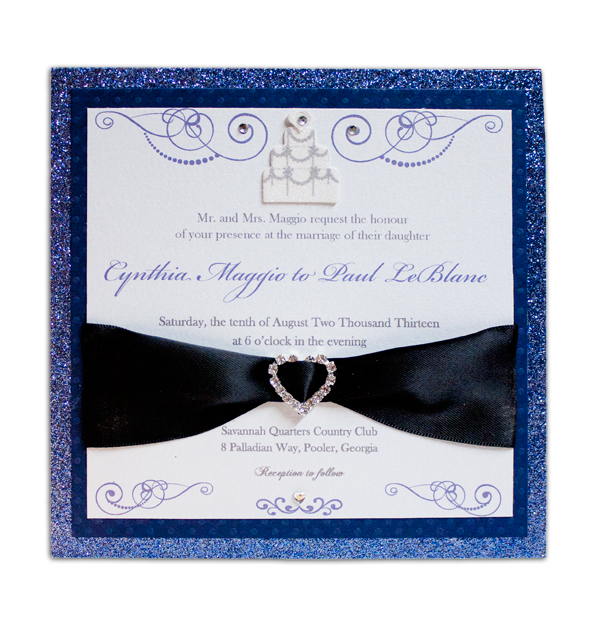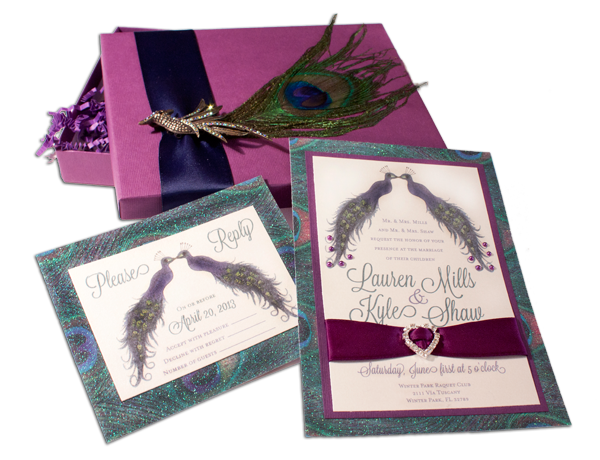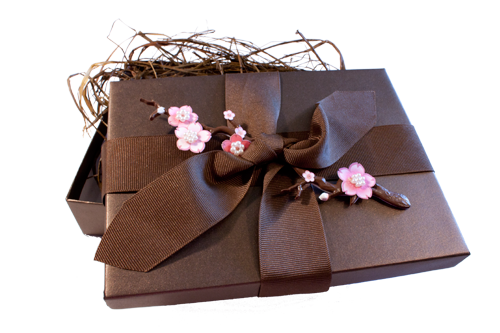 Invitations
---
PRICE PER SET: Starts at $30 WITH the music box, starts at $10 WITHOUT the music box
DESIGN FEE: $100 includes PDF and mock up shipped in the Continental USA
MINIMUM ORDER IS 25 SETS AND ORDERS MUST BE IN INCREMENTS OF 25
LEAD TIME: 3-4 Months
Each Set Includes
---
Invitation Design – One-of-a-kind invitation design customized by an artist
Invitation
Single layer sheet
One or two side printed
Custom monogram (free item)
RSVP
Single layer sheet
One sided print
RSVP envelope printed with return address on the front
Accessories
Ribbon or bow to keep the cards together
Box in choice of solid or metallic colors
(additional premium colors are available for $2 – contact us for more info)
Pre-recorded Musical Chip
(choice of Here Comes the Bride, Wedding March, At Last, From This Moment On, Happy Birthday, or Baby Lullaby)
Additional layers available for $1 per layer per set, additional cards $1 per set
Upgrades
---
During your design consultation, your designer will suggest embellishments that match your vision. Below is just an example of options and costs per set.
Ribbons for Invite and/or Box: $2-5 per set
Easel Back – $.50 per set
Upgraded Embellishments (papers, feathers, brooches, buckles, 3-D art) – $2 to $5 per set
Invite/RSVP Pocket Holder – $2 to $5 per set
Hang Tag for outside of the box with guests name on it – $1 per set
Music Boxes
---
Already have your invitations, but want to add music? We offer a wide selection of boxes to choose from with music chips added in your choice of standard songs: Here comes the Bride, The Wedding March, At Last, From This Moment On, Happy Birthday and Baby Lullaby. If you would like to order music boxes, visit our Music Box page.
Box Pricing
All box sizes (over 50 color choices) with music chip installed:
Mailers $3 per box (mailers supplied to match box size – ship separately
from rest of order)
NOTE: Pricing for music boxes above does not include shipping. Minimum order is 25 and boxes must be ordered in increments of 25. Please allow 4 weeks for delivery.
Addressing Service
---
We can pack each invite in its own shipper and mail them within the United States. The shipper costs $2.25, the addressing fee is $1.50 (includes a US postage stamp on the RSVP envelope) and postage is about $3.08 per invite.