The big day is approaching fast, and you want everything to be perfect. In the excitement and stress of planning the big details of the wedding, there are some logistical things that are easy to overlook. Wedding photos are a big part of the process, and the afterglow of a beautiful day can be spoiled bad pictures. So here are 5 photographer tips for you to consider:
Choosing Your Photographer
Choosing the right photographer is important to getting the look and feel you want from your photos. Online photography blogs and websites for local photographers will give you a good idea if the photographer's style matches your own. Make sure you meet with the actual person doing the photography before the wedding; photos are much better with someone you trust.
Get Plenty of Rest
There's no rule that says you need to overdo it the night before. You'll find yourself more relaxed, more photogenic, and better able to cope if you call it a night a little early on the eve of the ceremony.
Photo-Readiness on the Day
Aside from getting enough sleep and and staying relaxed, it's important to be well-groomed. This is no time for home hair cuts; your wedding photos are something you'll want proud to display for years to come. A professional hair cut, manicure, and shave or trim are in order. They'll not only help you look great, they're very relaxing. White teeth are essential for a great pictures. Professional cleaning or whitening gives you a radiant, wedding day smile. The professionals at Drake Dentistry in Charlotte recommend getting your teeth whitened for a brighter smile. Make sure to book your appointments well ahead of time, professional whitening may take several visits. Try to schedule your final visit for a day or two before the ceremony for a fresh, clean look .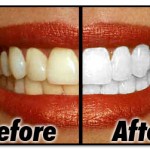 Dare to Be a Little Different
Standard wedding photos are beautiful and traditional, but there are some new traditions that will help you get better photos. One new trend is the "First meeting" photos, and they're a great opportunity to help you and your betrothed relax and enjoy each other and the rest of the day.
The best photos of any event occur when the subjects are relaxed and natural-looking. You're put-together, looking great, and you've hired a professional photographer whose vision matches your own. Smile bright, relax, and let the day happen. Even those inevitable quirky little moments add to the memories you'll take with you into your life together. The planning is finished, enjoy your big day.
Our guest blogger, Brionna Kennedy is native to the Pacific Northwest, growing up in Washington, then moving down to Oregon for college. She enjoys writing on fashion and business, but any subject will do, she loves to learn about new topics. When she isn't writing, she lives for the outdoors. Oregon has been the perfect setting to indulge her love of kayaking, rock climbing, and hiking.