Following Baz Luhrmann's opulent re-imagining of classic 'The Great Gatsby' 1920s style is back and the opulent Art Deco style of the period acts as the perfect inspiration for the ultimate wedding party.
Whether you love the art, fashion, music or decor of the period there is a way to incorporate these elements into your big day. Here are our tips to get you started planning a Great Gatsby Wedding.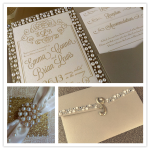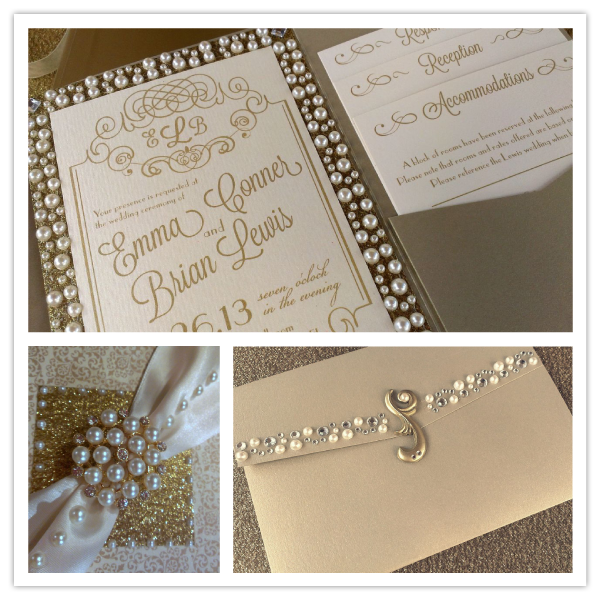 Invites
The first step in introducing your wedding guests to your theme is with your invitation. If you want your guests to wear 1920s themed outfits make sure you send the invite out early so they can get shopping. Choose a 1920s tune for your musical invite to set the tone; Music Box Invites can create beautifully embellished 1920s inspired musical invitations for you.
Venue
If money is no option you could hire a stunning Art Deco building for your wedding day to really set the scene, such as Claridge's ballroom with its beautiful hand engraved mirrors and elegant pillars. If you are looking for a country setting, Devon's Huntsham Court is also just the ticket, with a range of grand rooms and antique furniture for your guests to enjoy.
This is not going to be an option however if you are working with a more modest budget, but this doesn't have to stop you creating a space nearly as effective. Wherever you hold your wedding you can add Art Deco touches to the decor of the room to keep your theme consistent.
Decorate your tables with 1920s vases and ornaments sourced from the period and place names in an Art Deco font such as Broadway or Busorama. A dramatic fresh flower arrangement will finish it off beautifully – just think about the scene in Luhrmann's film, when Gatsby fills Nick Carraway's house with flowers in a romantic gesture for Daisy.
If you are able to decorate the room itself consider finding some dramatic, ornate mirrors from the period – you shouldn't have a problem finding these in an antique shop. Cocktails in beautiful antique glasses and 1920s music blaring will all add to the theme.
Dress
There are few eras with more stunning wedding dresses than the 1920s. With their ornate prettiness you are sure to dazzle your guests, and the Miucca Prada designs in 'Great Gatsby' were certainly to die for!
But where to find them?
You can try scouring antique stores and specialist vintage dress companies to find an original 1920s creation. Avoid voluminous styles and stiff fabrics; this is all about showing off your silhouette in slinky beaded numbers with open-back detail.
Beaded head pieces are key to this look. Carey Mulligan's Tiffany headband from the Gatsby film might be the ideal, but there are many cheaper alternatives and Etsy is a good place to start looking. Pretty T-bars are the perfect dancing shoes; take a look at the sparkling beauties created by former Bottega Veneta designer Emmy Scarterfield.
Guest Blogger, Emily Bradbury is writing on behalf of Antiques to Vintage, a newly launched website that brings antique dealers and buyers from around the world together in one place.