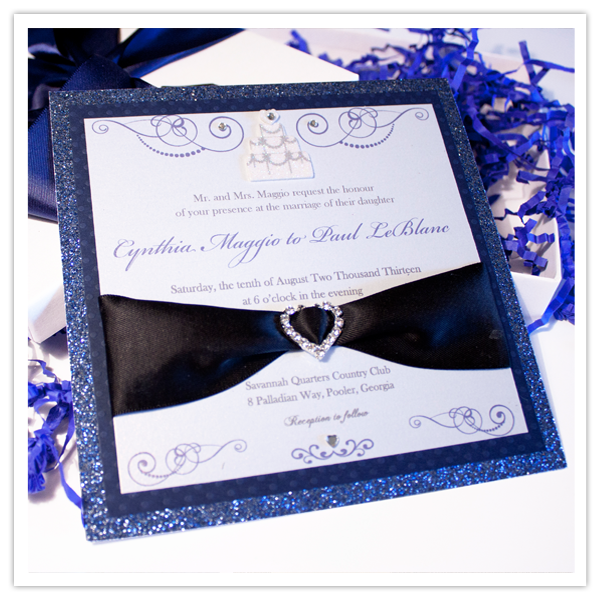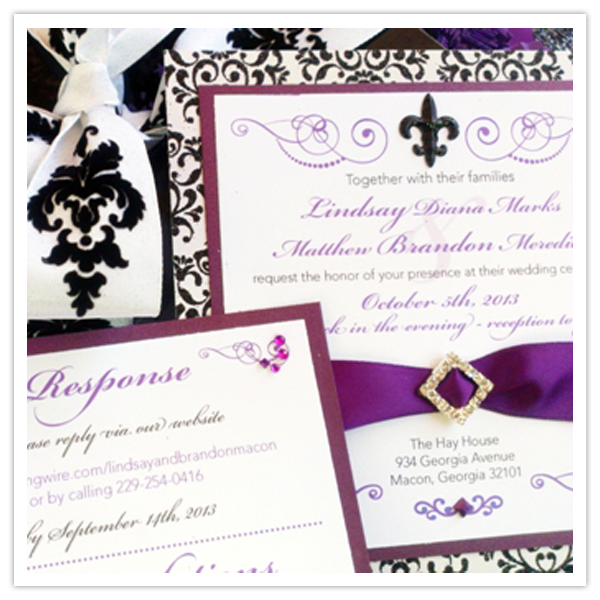 Musical Wedding Invitations can make your special day truly unique. Choose from a selection of pre-set designs, then choose your fonts, papers, embellishments, and box type and "build your own" invitation. Music choices for Semi Custom Invites include the Wedding March, Here Comes the Bride, At Last, Happy Birthday or Baby Lullaby.
Semi Custom Invites start at $15 per set (5×7 inch) and $17 (6×6 inch) with a $50 set up fee. Find more details on our Pricing page.
Getting Started
---
If you are interested in a Semi Custom Invite, check out the designs in our Gallery. Once you are ready to get started, fill out the Semi Custom Invite Info Form to give us more information on what you want in your design. We will then contact you with the next steps.
Basic Invitation Set Includes:
---
5×7 or 6×6 Invite – 3 layers (choice of paper color)
RSVP Card (no backing papers)
RSVP Envelope
Ribbon and Rhinestone Buckle
Basic Embellishments – metallic hand painting, rhinestone crystals – up to 5 per set
Pre-recorded Musical Chip
(choice of Here Comes the Bride, Wedding March, At Last, Happy Birthday or Baby Lullaby)
Box and Shred in choice of standard color
(additional premium colors are available for $2 – please contact us for more info)
Start at $15 per set – $50 one time setup fee