Music Box Invites offers a large selection of music for you to choose from for your invitations. Our Semi Custom Invitations come with any of the Standard Music selections. If you would like premium song selections or even have your own music custom recorded, you can view some of our options below. Listen to some classic wedding songs for more inspiration.
Standard Music
Songs include The Wedding March, Here Comes the Bride, At Last, From This Moment On, Happy Birthday or Baby Lullaby.
Premium Music
Michael Andrew, headline singer, bandleader and Broadway bound performer has agreed to add his wide catalog of recordings to our musical invitations choices. You can now choose from over 40 songs including wedding favorites such as Blue Moon, My Funny Valentine, and the Best is Yet to Come. His original swing-style music and Christmas Favorites work for all sorts of celebrations.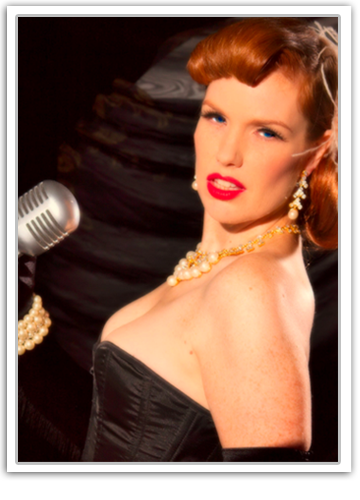 Listen to all of Hollie's Music
Hollie Kamel, professional singer, who has performed at hundreds of weddings in the UK, has a vast and varied vocal range and style works harmoniously with virtually any song choice. She is now appearing on our Musical Invitations! Selected songs are below but more are to come!
Another talented musician, Todd Sparks, has partnered with us to bring even more song choices to our invitations. Todd has some great beach-themed music, perfect for many of our invitation designs. Check out
Todd Sparks' music
on his website.
Premium and Custom Music Pricing
Hollie and Michael's songs can be chosen as premium music for your invitations for $150 plus $2 additional for each invite. Michael Andrew can also record ANY song of your choice as custom music, for $250. You can even have a custom message recorded, inviting guests to your special event! For custom music, there is a minimum order of 100.
Michael Andrew Song Selections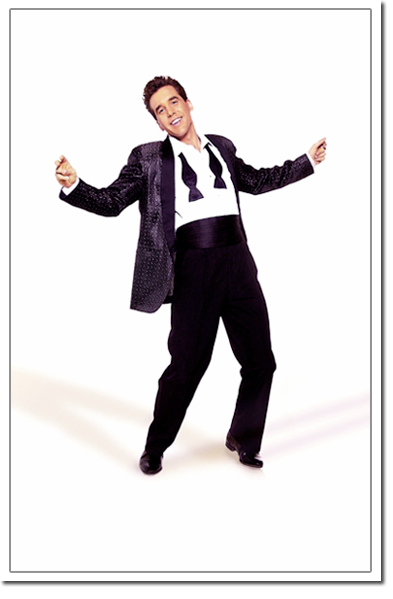 Listen to all of Michael Andrew's Music

Great for Weddings
Click HERE to listen to song clips
I'll Never Smile Again
All of Me
My Kind of Girl
One for My Baby
Night & Day
The Best is Yet to Come
Come Fly with Me
I've Got You Under My Skin
I've Got a Crush on You
Summer Wind
Angel Eyes
I Get a Kick Out of You
Fly Me to the Moon
Great for Parties or Birthdays
Click HERE to listen to song clips
Lady With the Big Cigar
Pick Up the Phone
He Wants to Cha Cha
Swing Out
Let's Rendezvous
Candy for Breakfast
At the Strip
Mary Ann
Hey Baby, I'm Home
Trying to Cut Back
I'll Be Alright
Nancy
The Lady Is a Tramp
New York, New York
My Way
Goody Goody
Great for Christmas
Santa Claus is Comin' to Town
'Twas the Night Before Christmas
We Three Kings
The Christmas Song
I'm Dreaming Of a White Christmas
Mistletoe Mambo
The Christmas Waltz
You're a Mean One Mr. Grinch
Winter Wonderland (Cha Cha Cha)
I'll Be Home for Christmas (Part One)
Christmas Day, My Favorite Day
The Little Drummer Boy
Have Yourself a Merry Little Christmas
Hollie Song Selections
Click HERE to listen to Hollie's Music
Great for Weddings
From this Moment

[audio:http://www.musicboxinvites.com/audio/Hollie_Singing_From_This_Moment.mp3|autostart=no]

Over the Rainbow

[audio:http://www.musicboxinvites.com/audio/somewhere-Over-the-Rainbow.mp3|autostart=no]

Amazed

[audio:http://www.musicboxinvites.com/audio/Hollie_Singing_Amazed.mp3|autostart=no]

Rolling in the Deep

[audio:http://www.musicboxinvites.com/audio/1_Hollie_Singing_Rolling_in_the_Deep.mp3|autostart=no]

Signed, Sealed, Delivered

[audio:http://www.musicboxinvites.com/audio/Hollie_Singing_Signed_Sealed_Delivered.mp3|autostart=no]

The Power of Love

[audio:http://www.musicboxinvites.com/audio/Hollie_Singing_The_power_of_love.mp3|autostart=no]

Sway

[audio:http://www.musicboxinvites.com/audio/Hollie_Singing_Sway.mp3|autostart=no]

Singing Little Things

[audio:http://www.musicboxinvites.com/audio/Hollie_Singing_Little_Things.aiff|autostart=no]

Moon River

[audio:http://www.musicboxinvites.com/audio/Hollie_singing_Moon_River.mp3|autostart=no]

How Long Will I Love You

[audio:http://www.musicboxinvites.com/audio/How_Long_Will_I_Love_You.mp3|autostart=no]

More Than Words

[audio:http://www.musicboxinvites.com/audio/Hollie_and_Joe_ More_Than_words.mp3|autostart=no]

Songbird

[audio:http://www.musicboxinvites.com/audio/Songbird.mp3|autostart=no]
Great for Parties or Birthdays
Rather Be

[audio:http://www.musicboxinvites.com/audio/Rather_Be.mp3|autostart=no]

Rolling in the Deep

[audio:http://www.musicboxinvites.com/audio/Hollie_Singing_Rolling_in_the_Deep.aiff|autostart=no]

9 to 5

[audio:http://www.musicboxinvites.com/audio/Hollie_singing_9_to_5.mp3|autostart=no]

Shoop Shoop

[audio:http://www.musicboxinvites.com/audio/Hollie_singing_Shoop_Shoop.mp3|autostart=no]

Diamonds Are a Girl's Best Friend

[audio:http://www.musicboxinvites.com/audio/Diamonds Are a Girls Best Friend MP3.mp3|autostart=no]
Great for Christmas
Candyman

[audio:http://www.musicboxinvites.com/audio/Hollie-singing-Candyman.mp3|autostart=no]

Fever

[audio:http://www.musicboxinvites.com/audio/Hollie-singing-Fever.mp3|autostart=no]

Have Yourself a Merry Little Christmas

[audio:http://www.musicboxinvites.com/audio/Have-Yourself-a-Merry-Little-Christmas.mp3|autostart=no]

Mistletoe & Wine

[audio:http://www.musicboxinvites.com/audio/mistletoe-and-wine.mp3|autostart=no]

Rockin' Around the Christmas Tree

[audio:http://www.musicboxinvites.com/audio/Rocking-Around-the-Christmas-Tree.mp3|autostart=no]

White Christmas

[audio:http://www.musicboxinvites.com/audio/White-Christmas.mp3|autostart=no]

Santa Baby

[audio:http://www.musicboxinvites.com/audio/Hollie_Santa_Baby.mp3|autostart=no]