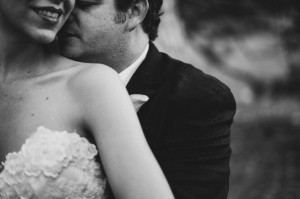 How do you find the perfect photographer? There are different methods used to figure out how much to budget for the photographer but that doesn't guarantee you will find the perfect one by looking only at your budget.  I photographed weddings where the bride spend half of her budget on the photography and others where I was a tenth of the budget. This only gives you an idea on how the importance of photography varies from client to client.
Here are some tips on choosing your wedding photographer:
Google – Of course this should be a great resource to find everything you need for your wedding- but beware! All the photographers listed on, let's say the first 2 pages, tell you one thing and one thing only: " I am an expert on how to work this search engine". The photographers you like and the ones who secure your perfect wedding photo with a lot of experience may be further in the back of your Google search result. So go there and give them a chance.
Wedding consultants – Here is a great approach to help you to plan your perfect wedding day. All the photographers a consultant will refer to you are pre-approved and within your budget. The only decision you have to make is whether you like the person or not. No trial and error involved.
Photos – This is an obvious one… of course the photos will tell you who is good and who is not, but is this enough for you to make a good decision? I don't think so. Think about this: The photographer will be the person who spends more time with you on your wedding day than your fiancée. You need to have a great rapport with the photographer to get the best pictures. Make sure you LIKE the photographer and feel he will take directions from you and remember to get the shots you give him on your shot list.
Questions about the equipment – Tools are important. I have to admit I always have a little smile on my face when I see those photographer websites: "What is in my bag." You find all this stuff they carry around. The questions that always comes is: How do they get all this equipment fast enough from point A to point B, when the wedding couple is moving? If this photographer has to leave his equipment somewhere to follow the couple, will he/she more worried about the equipment being stolen or how to get the best photo of you? Don't judge a photographer by his equipment, take a good look at his/her photos.
Friend's referral – You have seen him/her work at your friend's wedding. That is probably the best resource you can have. You see everything; how he/she works, you will see the photos after your friend's wedding is over and you get the inside scoop on how the photographer handles the work on your friend's album. I don't think there is a better way to find a good photographer than a personal recommendation.
Advertising in magazines – Many photographers use ads to get their name out and you should start here to find one. I can see the fun, you just got engaged and now you are sitting with all your girlfriends, a bottle of wine and a bunch of wedding magazines in your apartment planning the big day. Here is a thought; every town has this one restaurant everyone is talking about, but you just can't find it. They don't have a website, they don't advertise. When you finally get the phone number to make reservations, you are informed that they are booked out for the next three weeks. How does this work? Good service, great products and a good name does not need advertising. People start talking about it. So listen to your friends, they might have name for you.
Meeting with the photographer – "10 questions to ask your photographer when you meet with him the first time." Oh, we vendors love those forms in the magazines. Sometimes I'm tempted to write an article: 10 tips on how to find a good wedding magazine! Believe me these forms wouldn't be one of them. Don't get me wrong, those questions are a start but they won't tell you anything about the photographer. We all know those question catalogs and we all have the answers ready for you. Please ask new questions, personal questions which are important to you and your event. Bring your mom and your fiancée to the first meeting. I always encourage my brides to bring their fiancées and their moms to the first meeting.
Slide shows during your wedding reception. This point is a big one. Let's be frank: You hired a wedding photographer and not an entertainer for the wedding reception. Here is another inside scoop for you: Those instant slideshows at your reception have only one purpose for the photographer: advertising! I don't think you would like the DJ having a big banner hanging across the dance floor with his name and phone number on it, so why would you want a table in the room, surrounded by half of your guests, with a laptop in the middle playing photos of your wedding?
Uncle Harry – May I introduce to you America's busiest photographer: Uncle Harry is still in business and his name stands for all the friends and relatives who have a camera, like to take photos and offer the wedding couple their help. We thank you for that Uncle Harry, but No Thank You! We want to be sure uncle Harry has the same fun time at your wedding as does everybody else in the family. Your wedding day is the story of two families joining together and a story about love and emotions. Do you really want this to be documented by someone with no experience? Uncle Harry has the tendency to only photograph his family side. He does not know the other people at your wedding, so they are not important to him. The time will come when he will ask himself the question: Do I still need to be the photographer, or can I change to be a guest? I promise you he will decide to be a guest. Photos from the cake cutting will be taken from his table. Too bad that you didn't hear him calling you to turn around and smile into the camera. The details of your wonderful decor, Uncle Harry didn't think that this was important to you, so he wouldn't waste any time on photographing it.
 It's your day, your show – The documentation of your day should be the photographer's priority number 1. Hire a photographer with this in mind and not just be there to fill up his portfolio. Let the photographer be "the fly on the wall" who tells your amazing wedding day story. The best complement I received from a client was "your photos showed me the most wonderful moments of my wedding day I didn't even know that I had them". This is what wedding photography should be all about.
About our guest Author
Colorado Wedding Photographer, Hardy Klahold is pleased to bring you this article on choosing the best wedding photographer for you. If you are interested in seeing his work, be sure to check out his website at http://www.hardyklaholdphotography.com/.