Not every bride has an unlimited budget for her dream wedding. If she wants a beautiful gown, she must make sacrifices to other areas of the wedding. A big lavish wedding with hundreds of guests might need a trim on the amount of people in the wedding party. If the bride trims down her budget in one area, she can splurge on another area and still get the wedding of her dreams. Make a list of the things that ARE most important to you and put the budget into those items.
Elaborate Cake
The pictures of the bride and groom thrusting cake into each other's faces is one of the most treasured memories of that special day. The cake does not have to cost thousands of dollars. If the bride or groom knows someone who decorates fabulous cakes, that person can buy cake decorating supplies to address a plain cake and give it a personal style. A cheaper wedding cake does not have to look cheap with the addition of personal touches.
Cut Guest List
While the bride and groom will want to invite their immediate family to the wedding, they don't need to invite their second-cousin-once-removed or a friend they haven't talked to in years. They don't need to invite their work friends and colleagues. They shouldn't feel obligated to invite every person they've ever met. Cutting down the guest list leaves extra money for other items on the dream wedding list.
Hire Friends
A great way to save money is to use friends and family as help on the big day. The bride or groom most likely knows someone who can sing. This person could relieve the need for a band or DJ at the wedding. If anyone in the wedding party can speak eloquently, consider drafting him or her as the officiant.
Flowers
Flowers can be the single most expensive item on the wedding list. They are used as decorations in the wedding venue whether it's a church or an outdoor location. The bride and all her bridesmaids need flowers. The men and the groom need boutineer. One way to cut down on the expensive of flowers is to bring in fresh-picked, wild flowers or use another accessory that fits in with your theme. Some brides go with a vintage theme and use ribbons, lace and jewelry to create a beautiful bouquet. Brides can be extremely creative in their choices. In the venue, creative centerpieces will draw more talk than traditional flowers.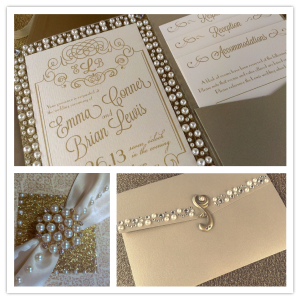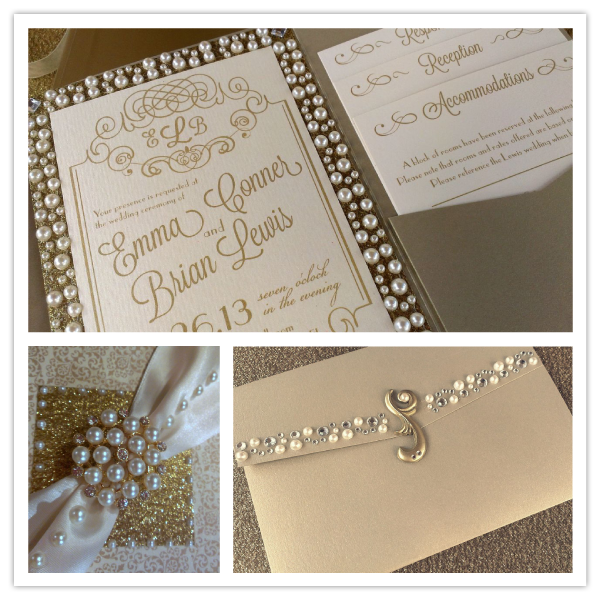 Vendors
Any place that a bride can call upon her friends and family to help will save her money. If anyone knows a caterer, don't be afraid to seek discounts or deals from colleagues and
associates. Friends of friends will be happy for the business and will more than likely be willing to offer cost savings.
Now with all the money you just saved, you can splurge on the gown, the venue or maybe order something really incredible — like custom MUSICAL invitations!
A bride does not have to skimp on her dream wedding. With careful planning and creative solutions, the bride and groom can have an extremely special day that will mean so much to them both.